How To Embed a Video Into Your Website
When you find the Youtube or Vimeo video that you would like to use,
you will find that below the video there is a share button.
After you click the share button, click the embed button that is under share a link.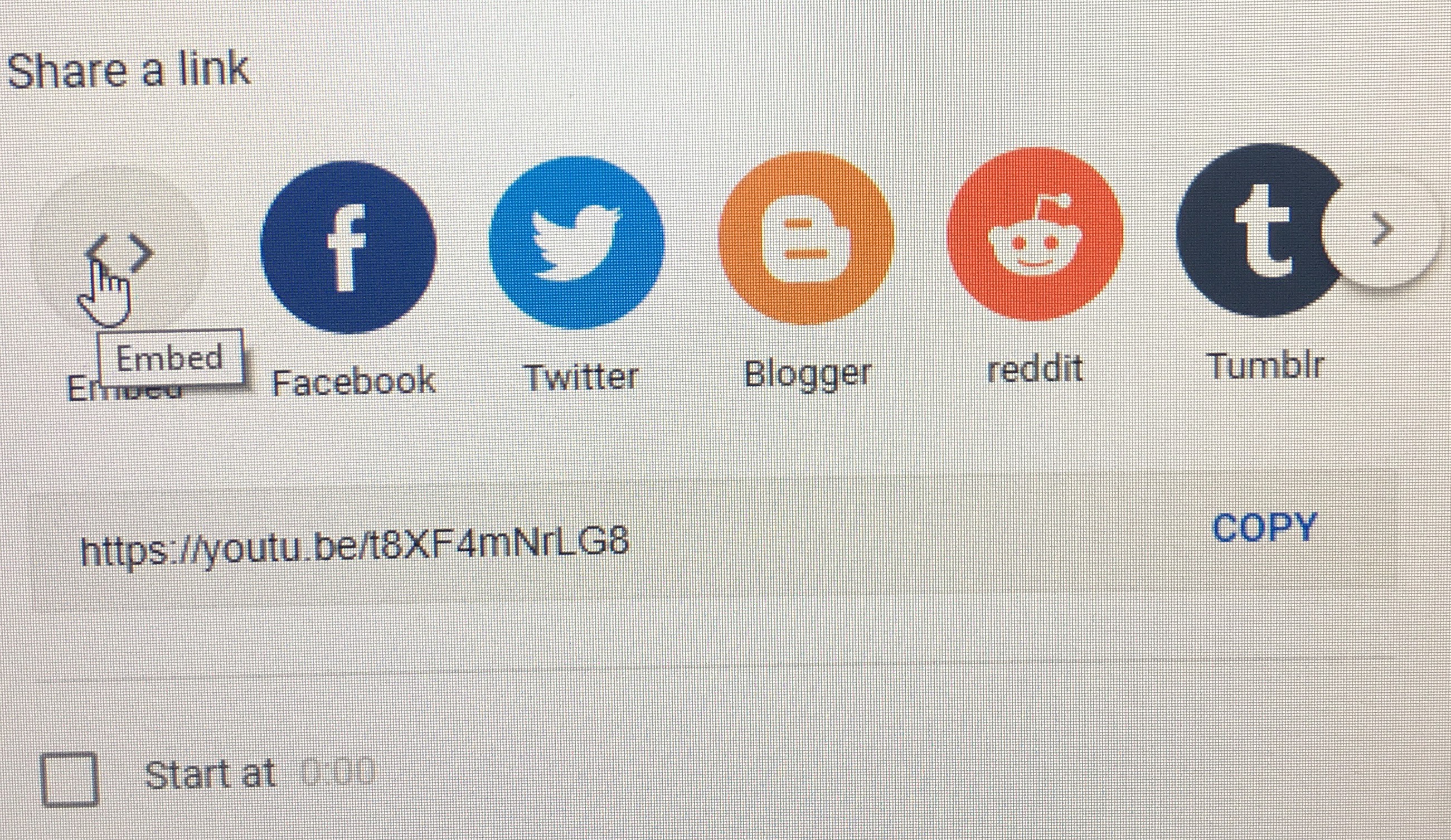 After you click the embed button, this is the screen you will see.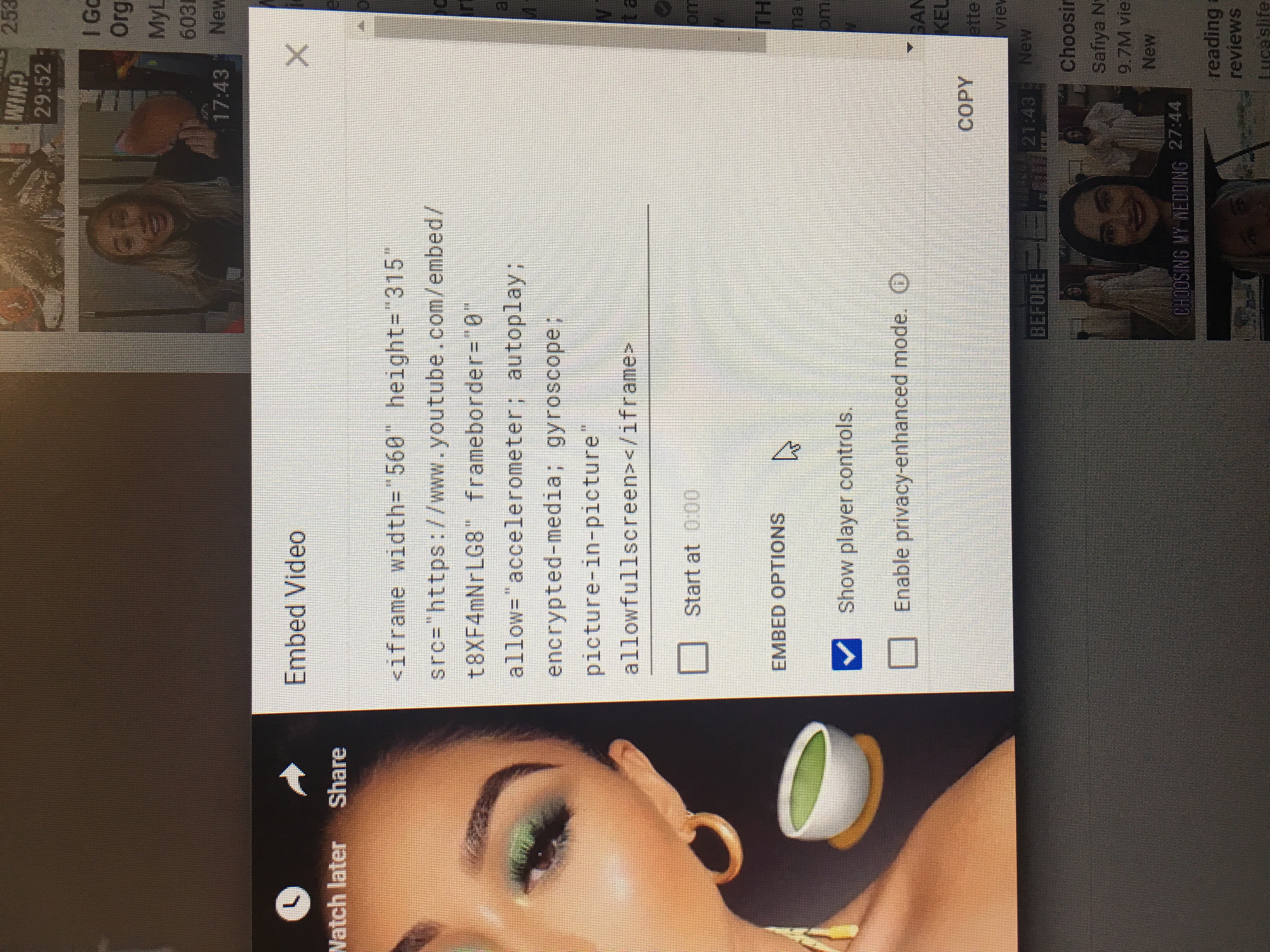 When you get to this screen, you will click the copy button in the bottom right corner.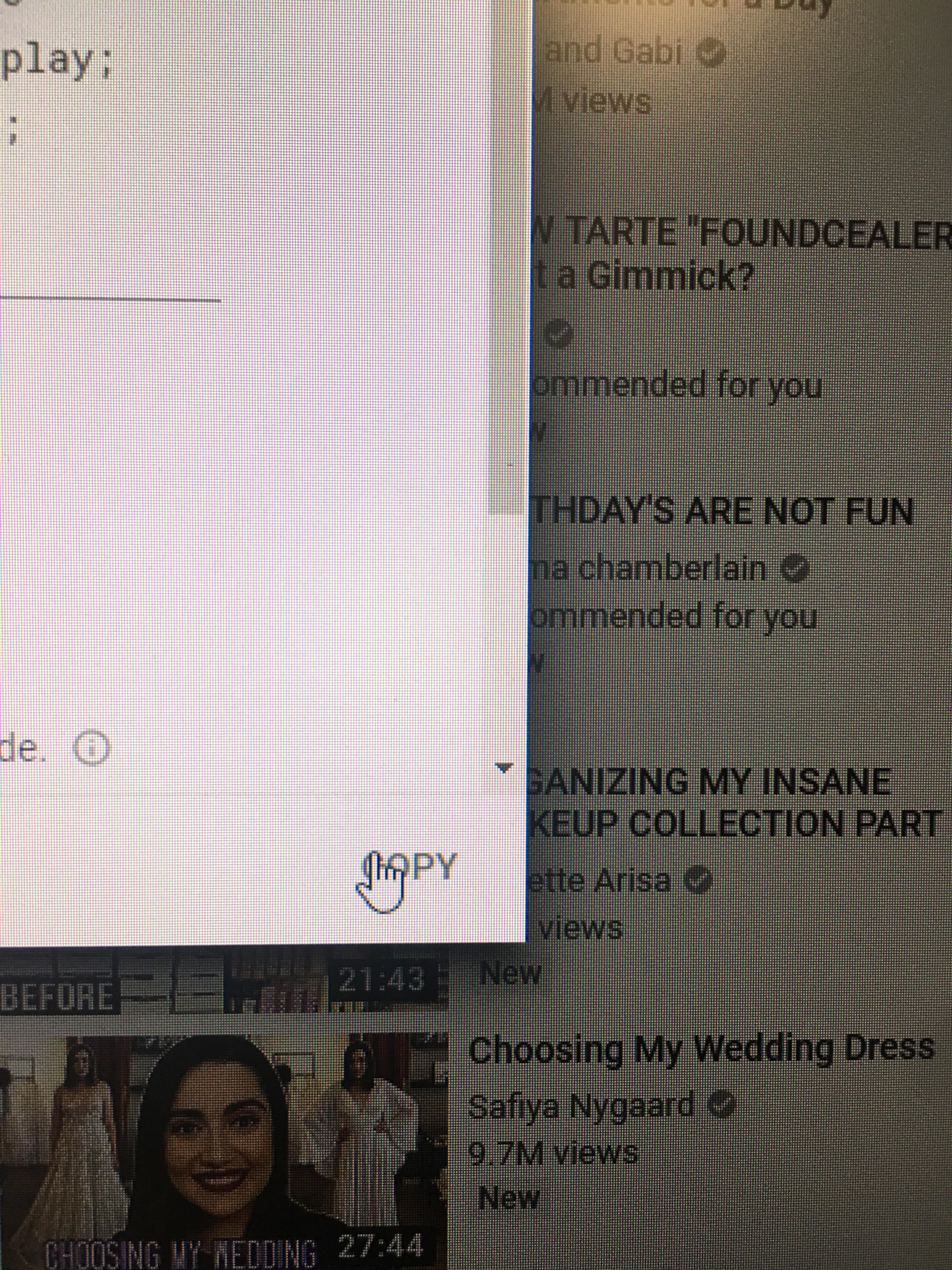 Then, you will paste the embedded Youtube video onto your html file.
After you will contiue your html until you are finished.